Fun Tuk Tuk Tours
Let the landmarks of Lisbon trap you with their spell
Explore Lisbon's riverfront and the Age of Discovery Monuments
The unbreakable faith of a city that emerged from its ashes
Here's a little sneak peek
Lisbon is a city of many wonders, its friendly vibe and many years of history make it a cozy but versatile city. Here the world gains vibrant colors and you get to experience life as a wonderful adventure. Here's a little sneak peek of what a tuk tuk tour with us can be!
Top Attractions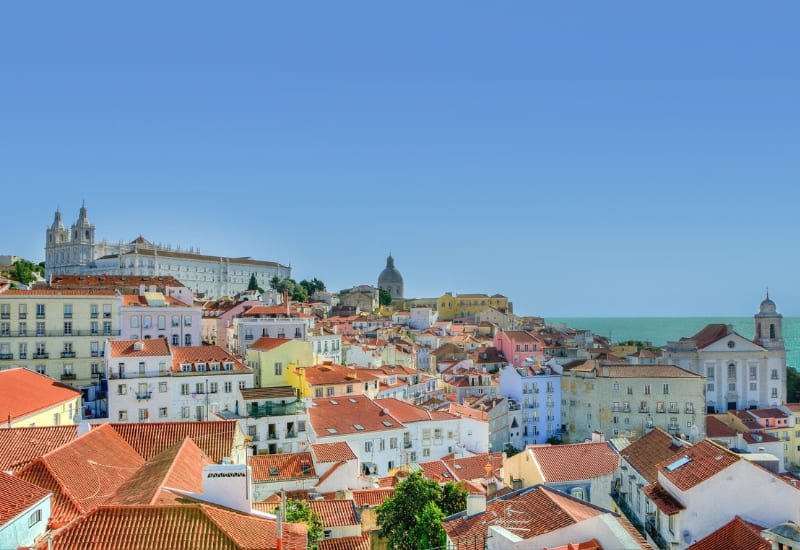 Portas do Sol Viewpoint
With a jaw-dropping view, Portas do Sol Viewpoint is an amazing place to stop, relax and take a few stunning pictures. From its advantage point, you can see the Tagus River and the winding streets of Alfama, where you can find the São Vicente de Fora Church and Panteão Nacional.
Jerónimos Monastery
Located in Belém, Jerónimos Monastery is an icon of Lisbon and a mandatory stop when discovering Belém. Built in 1496 by D. Manuel I and donated to the S. Jerónimo order the monument was classified as a World Heritage Site by UNESCO in 1983. Want to discover this great monument come on the Discoveries in Belém tour with us! Find out more here.
National Pantheon
The National Patheon, located in Alfama near the Monastery of São Vicente de Fora, was constructed in the second half of the 16th century. The monument also known as Santa Engrácia Church houses the tombs of the great figures in Portuguese history. If you want to get to know this and other amazing monuments in Lisbon check out our Lisbon Big Overview tour here.
Latest Post
The 6th of January is the favourite day in the whole of the Christmas season for Spanish children, and for many grown-ups too. Yes, Christmas
Read more
Tour Reviews
Liliana Teles
I loved my tour with Marco! He was really friendly and this tour was the highlight of the trip. We got to see every nook and cranny of the city, would highly recommend!
Sikander
Lisbon is one of most beautiful cities of Europe, I live in Lisbon for a while now, but only after this Tuk Tuk tour I have been able to access the most amazing hidden places of the city. You will never get there if you take a bus or tram.