First-time goers this one is for you!
The Web Summit has been taking the tech world by storm and has become one of the world's biggest and leading tech conferences.
The 2019 Edition, that will take place from the 4th to the 7th November, promises to bring tons of networking opportunities and speakers with valuable knowledge. The attendees will get to share and explore the most innovative ideas in the global tech industry and learn from the world's leading entrepreneurs.
The event, founded in 2009 by Paddy Cosgrave, David Kelly and Daire Hickey, keeps growing and every year new people are attending. If you're one of them then this article is for you.
Keep reading to find some quick insights on what to expect during the Web Summit 2019.
What to expect of Web Summit 2019
If we were asked to describe what should a Web Summit's attendee expect, we would probably say: lots of people, vibrant and exciting environment and learning opportunities EVERYWHERE.
When strolling around the 4 pavilions that comprise the startup conference's exhibition area, you'll find a huge range of companies and brands showcasing their products to the world.
So, don't be overwhelmed trying to see everything all at once. If you can afford to spend more than a day exploring, then take your time and talk to the people at the stands.
The beauty of this startup conference is getting to know people with brilliant ideas and see them translated into a real product or service. Don't waste the chance to make a few valuable connections because you're in a hurry to see everything.
Leading with this train of thought, the exhibition area is the best place for networking, especially if you have your own startup to promote.
Top-notch investors will be attending the Web Summit in Lisbon, looking for new opportunities and great ideas. So, this might very well be your chance to grab their attention and take your company to the next level.
Past time investors include: Sequoia, Y Combinator, Kleiner Perkins, Andreessen Horowitz, Accel, 500, and many more.
If you can only attend Web Summit for a short period, then organize and prioritize your time! It'll be difficult to do and see everything and talk to everyone. Establish your main goals, create your plan and then stick to it (within reasonable limits, of course).
By now, if you don't own a startup, you're probably wondering what's there in Web Summit for me. Well, besides the exhibition area, another important aspect of this tech conference is the main stage that'll be located in a separate building called Altice Arena.
This will be where Web Summit's first-class speakers will share their insights about the future of technologies. It's also the place to be if you want to learn as much as you can from them.
Confirmed speakers for Web Summit 2019 include: Brad Smith (Microsoft's President), Mike Maples (Floodgate's Managing Partner), Devin Wenig (eBay's CEO), and much more.
How to get tickets
Now that you've decided to go, the questions on how to buy the Web Summit tickets arise. But don't worry we're here to help!
You can buy the tickets at the conference's website. After entering the link, you'll find 5 tabs with the different types of entries the company offers.
The Single Tickets and Group packages are steered towards individuals or groups who want to have access to the exhibition floor, talks and workshops.
They also have a tab dedicated to startups who want to bring their business to the conference. Through the ALPHA Project, early startups can have access to three tickets, Investor Meetings and Mentor Hours, Startup University, startup workshops, etc.
The last two tabs are aimed towards applying to be an exhibitor and purchasing tickets for investors.
Web Summit's ticket prices vary according to the time of purchase and the benefits they offer. This means the earlier you buy the cheaper it'll get, and the more benefits you have the more expensive your ticket will be.
Getting There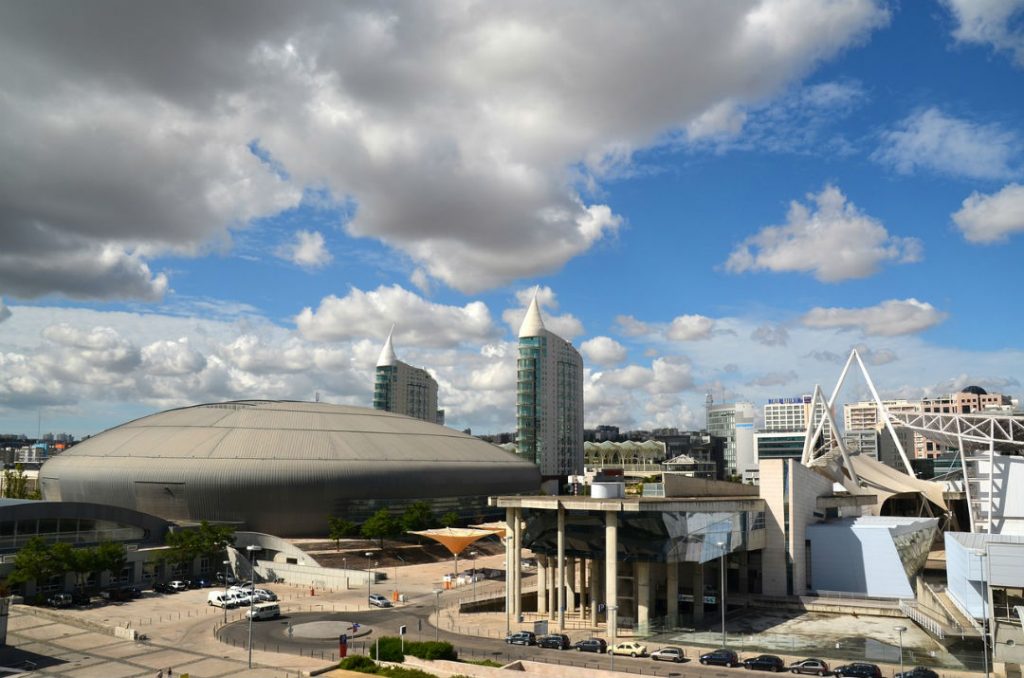 As with previous years, Web Summit's 2019 edition will be held in Lisbon, Portugal.
More accurately at FIL – Feira Internacional de Lisboa (Lisbon's International Faire) and Altice Arena. The two pavilions are located in front of each other, so moving from one to the other won't present any problems.
The area in which the conference will happen, Lisboa – Oriente, is easy to access whether you're coming directly from the airport or downtown Lisbon.
If you're coming directly from the airport, hop on the subway towards S. Sebastião and get off at Oriente train station. There couldn't be anything easier!
Coming from Lisbon's Downtown area might prove a little trickier, depending on which type of transport you choose.
The less fussy way to arrive might be to catch the bus 728 in Cais do Sodré. This bus will take you directly to Oriente Bus Station, and from there it'll be a 10-minute walk to the venue. If you're not a fan of the bus, you can also take the subway or the train, but it'll take a lot longer and you'll have to switch from one train/subway to another.
Why Lisbon
Web Summit's roots are Irish, and for the first 5 years of existence, the tech conference was located in Ireland. However, in 2015 Paddy Cosgrave, Web Summit's founder, and his team decided to move the 2016 edition to Lisbon.
"We chose Lisbon because of the strong infrastructure in the city, the world-class venue and the thriving startup community.", writes Paddy Cosgrave in an article for the Irish Times.
When you visit the city, you can see that the decision was right. Besides having a creative and innovative environment where startups can develop their business, Lisbon is a beautiful city with so much to offer and rich culture to go with it.
Exploring Lisbon in a few hours
If you're staying in Lisbon for the Web Summit 2019 and have a few hours to spare, then you have to explore Lisbon's culture and at least some of the top attractions like Jerónimos Monastery and Senhora do Monte Viewpoint.
One of the quickest ways to explore the city and unwind after a day full of workshops and networking is to go on a tuk tuk tour.
These vehicles' versatility makes them perfect for discovering Lisbon's steep hills without having to walk. And believe us, after hours walking around in the conference, who won't be in the mood for another hour trying to climb this capital's streets.
In a tuk tuk tour, you can get an overview of the city or get from your hotel to a restaurant in a fun and easy-going way.
Now that you know what to expect, have your entry ticket and know how to explore the best of Lisbon, all there's left is to wait patiently for the 4th of November.